Installation Sound Video Vinylbox-Release
SCHLAUCH was founded in Graz in 1991 with the aim of developing and constructing sound machines, control units, trigger circuits and feedback systems on an analogue basis. The term music was abandoned in favor of the broader term sound production. Experiments in extreme areas with organic material – mainly with their own bodies – became trend-setting for the work of the collective.
Exercising polyperspective perception, sketching counter-places, co-areas, abutments and shapes into space – heterotopias, fanned out across the place on hand.
The fearless space in a rough draft.
The installation art will be realized at RHIZOM, Annenstraße 52.
We build with bamboo, a rhizomatic plant, and the re-solution to provide as many accesses as possible – opening up the space in always new situations.
the PLATEAU, merged by panels of shrinking and swelling rammed earth, was found (commons c.) … the two layers of clay, accurately put on top of each other in squares, make it the PROTOARCHITECTURE of a pedestal … unreinforced and unkilned, it is impossible to steady the material permanently – increasing desiccation entails cracks, processes of decay, slow dissolution into smallest grain sizes, DUST … yet, the capability of new plasticity when combined with water makes it the PROTOMATERIAL of repeatable attempts to form/forge/formulate…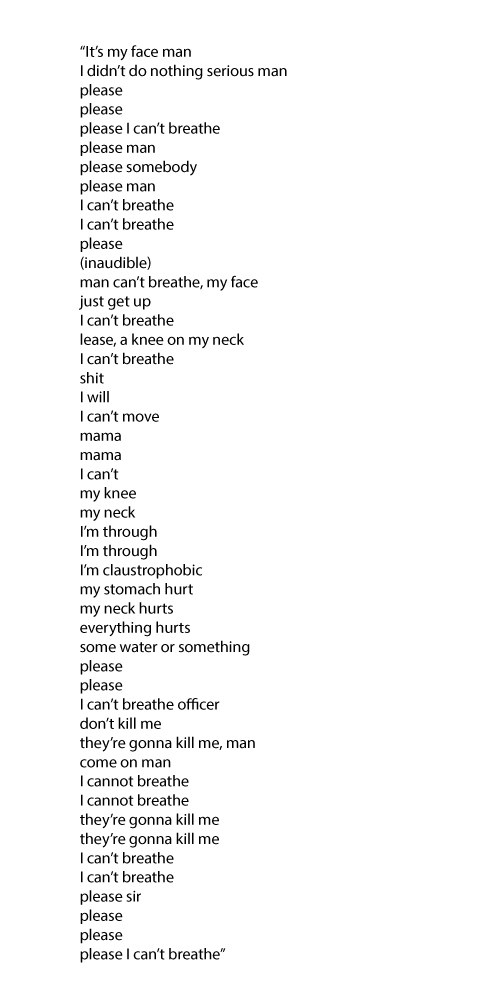 These are the last words of George Floyd, a 46-year-old man who died as a US police officer pinned him down, kneeling on his neck for almost nine minutes. (source: avaaz.org) LINK